Removal Company Hire And How They Benefit You!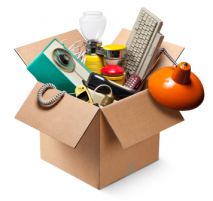 Hiring removal service to help assist you on the move can benefit you in many ways. As much as it's extremely handy to use the help of an expert team fully equipped with the right tools and the correct transport for the job, it's also beneficial in many other ways too. Let's discover just how beneficial hiring removals can actually be! Don't allow stress to hold you back!We all know how stressful moving can be so much so many people choose to not bother due how hectic it actually is but if this is the case for you, it means you end up holding back and not taking the steps forward in life over fear of the unknown!Hiring removals are proven to help with that stress, many people have said how successful moving was and how very little stress they endured purely based on the fact they had the help of experts assisting them along the way. You only have to look at the feedback sections on their WebPages or visit their social networking pages to see how the majority of people have discovered hiring removals to be the right decision when moving. It takes a lot of muscle power!It's true that moving is hard work mainly due to the fact that you have to lift heavy furniture for a long period of time and we are not talking one item here, we're talking a whole house load!Unless you've been working flat-out in the gym recently, preparing for it you may come unstuck when trying to attempt to do it. It's not as easy as it looks and it can cause injury to muscles which are not warmed up and ready for it.Instead of taking that risk you can hire removal workers to come in and do it all for you, not only are they trained to do this safely but also they can do it quickly, which is always a bonus! Speak your mind instead of bottling it up!Removal services are not only good for helping you to move but are also good for advice and answering and worries and concerns which you may have, regarding moving. Instead of worrying and losing sleep over what's to come, by talking to the moving house company you can gain knowledge and understanding about the best way to get organised and ready, prior to moving day. Why waste time when you can get it done pronto?Moving can be a lengthy process but more so when you are trying to figure out how best to do things as you decided not to use expert help.By hiring the professionals in, again this is one less thing for you to worry about as the expert movers know exactly what needs to be done and how best to do and you can guarantee that they will get it done in no time at all. The services they provide!You may or may not be aware that removal companies offer many different services other than man and van hire. You can also use their packing service which supplies top quality packaging for packing up a home to move and even use their very own packers to go with it, if you wish! And sometimes it comes complete with contents insurance too, an added bonus! Also many companies offer a storage facility for helping people who are moving from an address with nothing available to move to right now or for those who require temporary storage for their contents whilst they decorate and complete a new home, ready for moving into.
More posts
Removal services are great for helping a person move home or business, as well as help assist on...